Meet Attorney Angus Lawton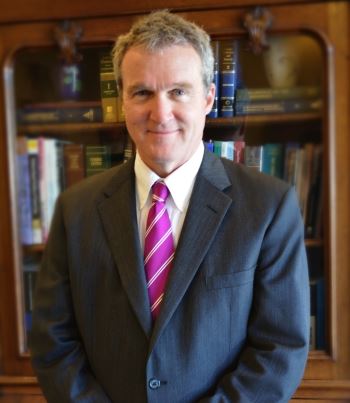 Obtain a Board Certified Trial Advocate
Mr. Lawton comes from a family of attorneys. His maternal grandfather, Angus H. Macaulay, practiced law in Chester, South Carolina. Mr. Lawton's late father, Thomas O. Lawton, Jr., practiced law in Allendale, South Carolina. His mother, Bess Lawton, was an Allendale County educator, and she served on the Allendale County and South Carolina school boards for many years.
Both of Mr. Lawton's siblings are also involved in the legal field. His brother, Thomas O. Lawton, III, is an attorney in Asheville, North Carolina, and his sister Margaret Lawton, is a dean at the Charleston School of Law in Charleston, South Carolina. Mr. Lawton enjoys spending time with his family, hunting and gardening. He also enjoys spending time on the family farm.
Experienced & Dedicated Representation
Mr. Lawton has been practicing law in Charleston for decades, and he has worked in several different types of firms. This broad-based background allows him to see the most efficient way to bring a case to a favorable conclusion. He has been board-certified by the National Board of Trial Advocacy.
In the years that he has practiced law in South Carolina, he has played multiple roles in the legal system: he represented defendants and insurance companies in a defense firm, and he worked in a plaintiff's firm representing individuals. He has served as a witness, as the foreperson of a jury, and acted as a summary jury trial judge. This experience from every side of a courtroom has taught him a great deal about our legal system and how to obtain excellent results.
Lawton Law Firm Can Help
The most rewarding part of our job is establishing a meaningful relationship with our clients and helping them through a difficult circumstance. It is typical for Mr. Lawton to stay in touch with former clients, as our firm values the relationships with the people we have helped. Our Mt. Pleasant, SC personal injury lawyers view clients as members of our family.
We represent injury victims in the following areas:
Education
University of South Carolina School of Law, Juris Doctor degree, 1988
Duke University, Bachelor of Arts in Philosophy, 1984
Awards / Certifications
Selected by South Carolina Super Lawyers as one of the top 10 lawyers in Charleston in 2018-2021
Selected by South Carolina Super Lawyers as one of the top 25 lawyers in South Carolina in 2018-2021
Selected as South Carolina Super Lawyer in 2011-2021
Selected for inclusion in the Best Lawyers in America in 2016-2020
Certified by the National Board of Trial Advocacy (NBOTA)
Civil Pretrial Practice Advocacy 2012
Civil Trial Advocacy 2011
South Carolina Board Certified Circuit Court Arbitrator, 2007
South Carolina Board Certified Civil Mediator, 2005
Professional Memberships
American Bar Association
South Carolina Bar Association
South Carolina Association for Justice
American Association for Justice
Received Advocate Designation 2002
South Carolina Forestry Association
Duke Alumni Association
Carolina Alumni Association
North Carolina Society of the Cincinnati
French and American Scholar Committee
Mount Pleasant Presbyterian Church
Presentations Made
August 2006: "Liability in Tractor Trailer Cases"; South Carolina Trial Lawyers Association Convention, Hilton Head, South Carolina
2002: "Drivers' Duties at Railroad Crossings"; WCSC News, Charleston, South Carolina